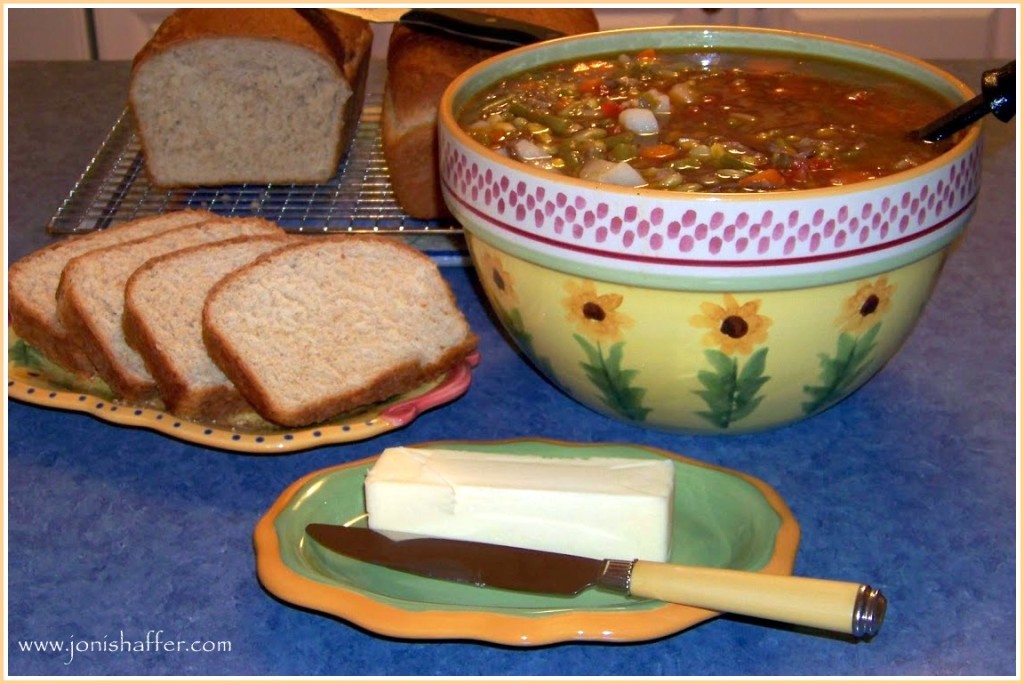 I often find myself thinking about the days when life was simpler.  I miss the days before computers, cell phones, and tablets took up residence in homes across the world.
I feel blessed to have lived my younger years in a world without all the modern technology. Those days were not always stress free, and life was still hard at times, but it was simpler and more enjoyable in many ways…or perhaps I'm just getting old.
I enjoy the simple things in life. I feel sad for the younger generation of women growing up in the midst of the technology explosion. They may never experience the simple joys of life. The only world they may know is the one that resides inside their phones, tablets, or computers.
I don't hate technology. Without it, I could not work from home or communicate with friends across the world on a regular basis, and it's a wonderful ministry tool. But as great as it is, it can't compare to the joy that simple pleasures bring.
My top 5 list of simple pleasures
1. Hanging laundry outside to dry
Hanging laundry outside on a sunny day is the ultimate stress relief. The only thing better is watching the clothes, sheets, and towels blow in the breeze the rest of the day.  The ultimate pleasure? Crawling in bed at the end of a busy day and falling asleep on sheets that were dried in the sunshine. Bliss!
2. Making homemade bread
There's something about the process of making bread that soothes the soul. Whether you use a bread machine or do it the old-fashioned way, baking bread is rewarding. Kneading the dough by hand is a perfect outlet for frustrations, and who doesn't love the smell of fresh bread baking in the oven? The only thing better than the tantalizing smell of bread baking is smearing a thick slice with lots of real butter and eating it warm.
3.  Handwritten letters and cards
Unfortunately, hand written letters and cards are nearly extinct in our world today. I still have every handwritten letter and card my husband wrote me when he was in boot camp and when he was away on deployments and overseas. I have every letter and card my grandmother and mother wrote when I was a young military wife living far from home.  Reading them again always brings a smile to my face like it did the day I received them.
My mom and grandmother are gone but their unique handwriting and words remain through cards and letters. Their letters remind me of things that happened in the family that everyone has long forgotten. It was not unusual for mom or grandma to enclose a special recipe in their letters. My favorite one is a 13-page letter mom wrote when I was a new bride preparing my first Thanksgiving meal for my husband and his Marine friends. She gave me detailed instructions on how to prepare every dish from the turkey to the pumpkin pie.
My husband and I are separated, but his love letters remind me that we once shared a special love and romance.  A family was created out of that love. Though life didn't turn out like I planned, and he broke my heart,  I'm grateful God allowed me to experience romance, love, and marriage.
Text messages and emails will never compare to the treasure of cards and letters penned by our loved ones in their own special handwriting.
4. Staying at home
There's something refreshing about not having any place to go or not having to be some place at a certain time. Getting up in the morning and knowing you can just stay home for the day is relaxing. You can put on your favorite old jeans and a tee shirt and be comfortable. Simply working around the house and yard can ease the stress of the outside world.
I think most everyone could benefit from more time spent at home. Being on the run constantly is exhausting and stressful. We don't need to be entertained or be attending events all the time. Staying home allows families time to bond and share meals together. Just sitting in the backyard relaxing can be the perfect way to spend an evening.
5. Reading a fiction book.
I love reading, but about a year ago I realized I was reading mostly non-fiction books. With the vast amount of self-help books on the market and Kindle today, we can get into a pattern of only reading to gain more knowledge. There's nothing wrong with learning and growing intellectually, but if you want real stress relief, pick up a good fiction book (the thicker the better)that you've been dying to read and get lost in it.
Fiction books can be a healthy way to escape from the world. In fact, great novels can be captivating. It's fun to enter into the lives of characters you grow to love so much that you hate to see the book end.
I prefer regular hardback or paperback books, and I love the smell of old books from the library. I do have a Kindle and use it at times, but there's just something about holding a real book in your hands that is enjoyable.
Stepping away from technology for a few hours and participating in the simple things in life is a good way to refresh your tired and weary soul, because sometimes the best things in life really are free.
What's your favorite simple pleasure?