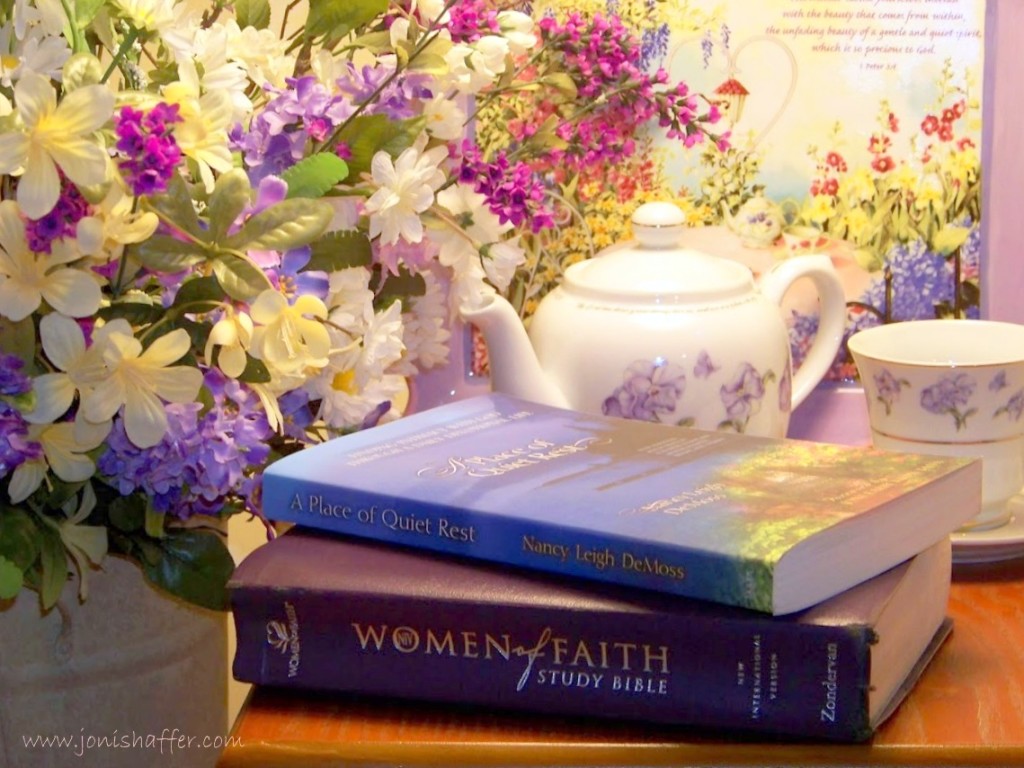 Every day there seems to be a new scandal in the news involving a prominent person caught in some sort of a lie. Lying is nothing new. The Bible teaches that Satan is the father of lies. Distorting the truth is what he does best.
It's easy to be deceived by his lies.  It all started in the Garden of Eden when Satan deceived Eve. Unfortunately, women have been listening to the lies of Satan ever since.
God created us and he wrote the instruction manual for our life. He knows what is best for us. Like Eve, when we disobey God and begin to doubt his word, we suffer painful consequences.
"Did God really say, 'You must not eat from any tree in the garden'?" (Genesis 3:1)
The downfall of man began when Satan convinced Eve that God's word wasn't entirely true. God placed Eve in a perfect paradise where she had everything she needed. There was only one thing God told her not to do.  Satan distorted God's truth just enough that Eve fell for it and ate the forbidden fruit.
Eve traded in her perfect paradise for a life of pain and suffering – all because she didn't obey God and doubted his word.  Sound familiar?  Satan is still in the business of deception today, and he is still targeting women.
Let's look at a few of the ways Satan is distorting God's word in our world today and wrecking havoc in the lives of women.
Women think: Being thin and beautiful is everything. It's all about looking good.
The Bible teaches:  Your beauty should not come from outward adornment, such as braided hair and the wearing of gold jewelry and fine clothes. Instead, it should be that of your inner self, the unfading beauty of a gentle and quiet spirit, which is of great worth in God's sight. (1 Peter 3: 3-4)
Charm is deceptive, and beauty is fleeting; but a woman who fears the Lord is to be praised." ( Proverbs 31: 30)
Women think: It's all about me. I have to look out for #1.
The Bible teaches:  Do nothing out of selfish ambition or vain conceit, but in humiliation consider others better than yourselves.  (Philippians 2: 3)
Women think: God wants me to be happy. That's all that matters.
The Bible teaches: For he chose us in him before the creation of the world to be holy and blameless in his sight. (Ephesians 1:4)
Women think: Nobody loves me.
The Bible teaches: For I am convinced that neither death nor life, neither angels or demons, neither the present nor the future, nor any powers, neither height nor depth, nor anything else in all creation, will be able to separate us from the love of God that is in Christ Jesus our Lord. (John 16: 27)
Women think: I am so ashamed of my past. God will never forgive me.
The Bible teaches: Those who look to him are radiant, their faces are never covered with shame. (Psalm 34:5)
As far as the east is from the west, so far has he removed our transgressions from us. (Psalm 103:12)
Women think: I'm getting a divorce because:
I don't have anything in common with my husband.
I love my husband, but I'm not "in" love with him.
He's a good man, but he works too much and he is never home.
He ignores me, and I deserve better than this.
I'm bored with my marriage.
The Bible teaches: To the married I give this command: A wife must not separate from her husband. But if she does, she must remain unmarried or else be reconciled to her husband. And a husband must not divorce his wife.
Therefore, what God has joined together, let man not separate.  (Mark 10: 9)
"I hate divorce," says the Lord God of Israel. (Malachi 2:16)
Women think: Everyone else _______ (fill in the blank) so I may as well do it.

The Bible teaches: Do not conform any longer to the pattern of this world, but be transformed by the renewing of your mind. Then you will be able to test and approve what God's will is – his good, pleasing, and perfect will. (Romans 12: 2)
There are numerous ways Satan tries to deceive us. We must be careful to seek answers in scripture to life's problems.  We must know the truth if we want to stop Satan in his tracks.
Developing a daily habit of reading and memorizing scripture is the best way to prepare for the battle Satan will rage against us. Jesus fought Satan with the word of God when he was tempted in the wilderness. Each time Satan tried to distort God's truth, Jesus said, "It is written" and proceeded to quote scripture revealing the truth.
Our world is filled with deception, but we must follow the example of Jesus and be ready to counterattack all lies with the truth of God's word.