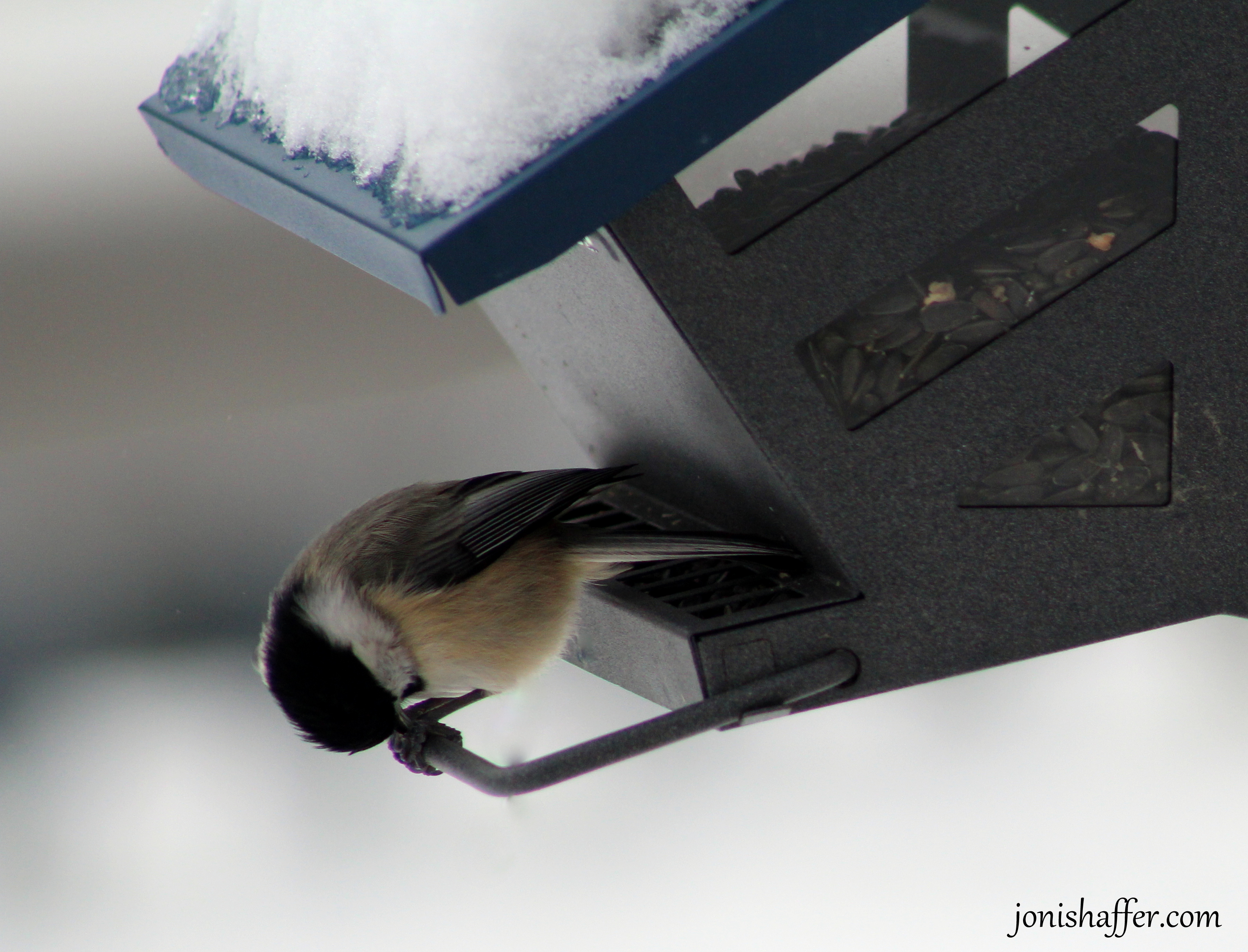 In my distress I called to the Lord; I cried to my God for help. From his temple he heard my voice; my cry came before him, into his ears. (Psalm 18: 6)
I indulged in a few hours of bird photography during our little snow storm last week. When I uploaded the photos today, I was surprised to see this picture of a black-capped chickadee. Birds change positions quickly, and you never know what you are going to get, but this picture made me smile.
My favorite bird is the black-capped chickadee. I'm sure the bird in the picture is cracking a sunflower seed open, but he looks like he is bowing in prayer! I thought it was a great reminder of the importance of kneeling before our Heavenly Father each day to seek His wisdom and guidance for the day.
Prayer is powerful. What a blessing it is to be able to go to the Lord any time we choose to seek Him for all our needs and to praise him for lavishing us with His grace, regardless of how many times we mess up.
On this day of worship, I pray you will reflect on what a treasure prayer is. May we never take for granted that we have 24-hour a day access to the throne of Almighty God.